Training courses in Risk Management in Basking Ridge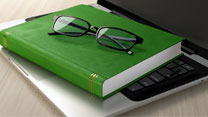 Find training courses within Risk Management in Basking Ridge in the list below.

To make your search for training courses in Risk Management in Basking Ridge more specific, sort by location, price, length, and upcoming start dates. Once you have found a course, simply fill out the "Request Information" form with your details. Get the information you need sent to you directly from the training providers.
Displaying 1-6 of 6 results
Managing Risk on Projects


Pritchard Management Associates




This in-house Risk Management Essentials course from Pritchard Management Associates will take participants from your organization through all of the...

Corporate Risk Management


London Corporate Training Ltd




This in-house course is designed to provide delegates with a broad understanding of corporate risks and how they should be managed...

Improving Risk Identification and Management


Corporate Compliance Seminars




Risk management is a continuous, forward-looking process that is an important part of managing an organizaiton, a technology project or...

Project Risk Management


The Mathis Group, Inc.




Developed from the Project Management Institute's knowledge areas of the PMBOK® Guide, this Project Risk Management will give participants a comprehensive...

Operational Risk Management


Global Financial Markets Institute GFMI




This  Operational Risk Management  training course is an in-house program offered by Global Financial Markets Institute (GFMI). This course is...

Intelligent Risk-Taking: From Vision to Action


Barnes & Conti Associates, Inc.




The environment is changing rapidly in many industries right now. To keep up with these changes, organizations are forced to...
Displaying 1-6 of 6 results