Training courses in Change Management in Kelowna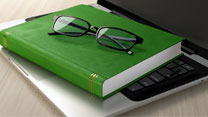 Find training courses within Change Management in Kelowna in the list below.

To make your search for training courses in Change Management in Kelowna more specific, sort by location, price, length, and upcoming start dates. Once you have found a course, simply fill out the "Request Information" form with your details. Get the information you need sent to you directly from the training providers.
Displaying 1-11 of 11 results
Challenges of a Changing Organization


Howard Community College




Howard Community College's Business Training Center (BTC) can customize a course on virtually any topic desired by your organization. Their...

3 Day Prosci Change Management Certification Program - Onsite


Prosci Canada




Gain the ultimate certification in change management with this customized onsite program from Prosci. Over the course of three days,...

Change Management™ Foundation


IT Chapter




This APMG® Change Management Foundation introduces participants to valuable techniques for handling change and its impact for an organization as...

Change Management: Change and How to Deal With It


Mainstream Corporate Training




Change and innovation excites those who love opportunities for growth, seeing and learning new things, and shifting the status quo. Some changes, however,...

Don't Look Now, But...: How to Manage Organizational Change


Business Training Works




Available in full-day and half-day formats

This onsite corporate training course is information-packed and designed to help organizations or groups that want to help their employees...

Mastery of Change: Thriving in Uncertain Times


Barnes & Conti Associates, Inc.




Change is an unavoidable force in life. Those who know how to work with change and even master it are...

1 Day Prosci Managers Program


Prosci Canada




This intensive and transformative one-day program is designed to help managers and supervisors lead their teams more effectively through change....

Delivering Project Results (DPR) for Project Managers


Prosci Canada




Learn to leverage the power of effective change management to drive project results with this onsite program from Prosci Canada....

Self Leadership


Mainstream Corporate Training




This one-day course in Self-leadership highlights strategies for taking accountability, setting personal direction and priority management. Found at all organizational...

1 Day Prosci Canada Employee Orientation


Prosci Canada




Prosci's Best Practices in Change Management research highlights that one of the major barriers to successful change projects is employee...

Half Day Prosci Sponsor Briefing


Prosci Canada




Prosci's intensive and trailblazing research indicates that executive sponsorship is the greatest contributor to a successful change project. However, the...
Displaying 1-11 of 11 results