Training courses in Microsoft Office in Reston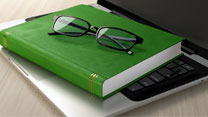 Find training courses within Microsoft Office in Reston in the list below.

To make your search for training courses in Microsoft Office in Reston more specific, sort by location, price, length, and upcoming start dates. Once you have found a course, simply fill out the "Request Information" form with your details. Get the information you need sent to you directly from the training providers.
Displaying 1-3 of 3 results
Microsoft Office 2016


Towson University - CPS




This in-house course will teach your employees to become power-users of the various Microsoft Office programs. Provided by the Center...

Enabling & Managing Office 365 (20347)


Learning Tree International




Enroll in Learning Tree's 5-day Office 365 training course to gain real-world experience enabling and managing Office 365. This course...

Applications of MS Project


Successful Strategies International




Developing a software product, publishing a newsletter, implementing a training program, starting a new business or even building a new...
= Top 20 Training Company
Displaying 1-3 of 3 results