Training courses in Finance in Sacramento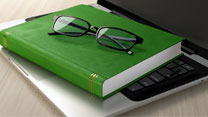 Find suppliers who deliver courses and training services within Finance in Sacramento in the list below.

Make your search for training providers and suppliers in Finance in Sacramento more relevant by filtering by category, format or place. You can easily contact suppliers you're interested in on each supplier profile page.
Here you'll find a list of all training suppliers in this area
Displaying 1-8 of 8 results
Corporate Compliance Seminars


Corporate Compliance Seminars  (CCS) is the premier provider of Continuing Professional Education (CPE) seminars. We specialize in auditing, risk management, compliance, internal controls,...

Financial Markets World Inc.


Financial Markets World (FMW) is a leading provider of financial training to the global financial community. FMW offers cutting-edge training...

Global Financial Markets Institute GFMI


The Global Financial Markets Institute, Inc. (GFMI) is a NASBA certified financial training and consulting firm that was developed, managed,...

London Corporate Training Ltd


London Corporate Training leads the way in management training and professional development short courses delivered by highly experienced and qualified...

Moody's Analytics


Moody's Analytics, a part of Moody's Corporation, serves capital markets and credit risk management practitioners develop the skills and expertise...

Omega Performance


Since 1976, Omega Performance has been the training partner of choice for financial service organizations worldwide, from community-based credit unions...

Successful Strategies International


SSI has been delivering high-quality, cost effective training to organizations worldwide for the last ten years.  A large part of...

The Mathis Group, Inc.


The Mathis Group, Inc. is a small business, founded in 1993, dedicated to helping organizations enhance the productivity and behavior...
Displaying 1-8 of 8 results