Next start date:
Start at your convenience! - Online
Provider:
Shaw Academy

Training type:
E-learning
Course description
Introduction to Lightroom
Even the best photographers cannot always get the shots they envision with a camera alone. They need image editing software to perfect exposure, composition, and subject. Adobe Lightroom is the preferred program of many photographers. It is designed to quickly and easily get your photos to a professional level. Designed for photographers by photographers, Lightroom will allow you to edit your photos in a multitude of ways. Lightroom is also a powerful organizational tool and will help you keep track of all of your photos with its library module.
However, Lightroom can have a steep learning curve to get over before one can fully understand how to make use of all its features. With the help of this course, you will have all the help you need to quickly how to use understand all the options and tools that Lightroom offers. You will become familiar with all the panels and modules within Lightroom so that you can navigate this highly creative application and begin to see the creative possibilities that await you. This introductory course will provide you with the necessary knowledge to achieve stunning photos.
Who should attend?
Suitable to all levels - beginners to advanced
Training Content
This online class consists of live lessons with fully interactive bonus Q & A sessions. Students can learn at their own pace with access to recordings of live classes available 24/7. Full support by experts in Lightshot will be provided. A free trial of the software available will be outlined in lesson 1.
LESSONS SCHEDULE
An Introduction to Lightroom
Your Library
Enhancing images
About supplier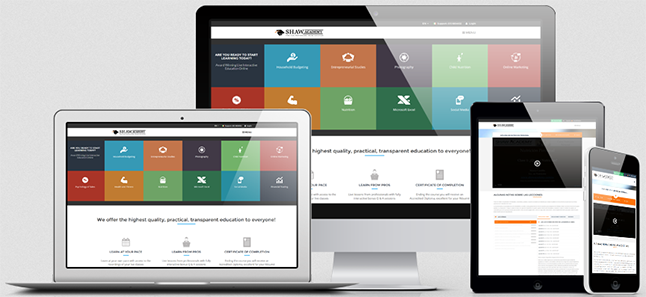 As a professional training and higher education institution, Shaw Academy is passionate about creating the highest quality education with a focus on practical skills accessible to all. They are committed to distinction in teaching and support, improving the learning experience of each individual student. They deliver...
Read more and show all training delivered by this supplier
Find out more about this Introduction to Lightroom course by simply filling out your details:
LOOKING FOR TRAINING?
findcourses.com offers a free consultancy service to help compare training for you and your team