Photography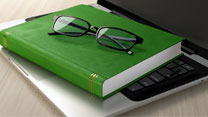 Find suppliers who deliver courses and training services within Photography in the list below.

Make your search for training providers and suppliers in Photography more relevant by filtering by category, format or place. You can easily contact suppliers you're interested in on each supplier profile page.
Please note the locations shown below represent all locations of the providers. The training providers may not offer the course you are looking for in all of their training locations.
Displaying 1-5 of 5 results
Carl Chapman


Technology Consultant and Trainer specializing in RF, Telecommunications, Wireless, Cellular, Multimedia, Photography, IT and Computer Systems. Based in Australia, we...

Formula Productions


Formula Productions combines over 20 years' experience in eLearning, Video and Audio Production, Corporate Photography, Multimedia and Web Development, Business...

International Career Institute


The International Career Institute is a leading provider of distance education. Using experienced industry-based faculty and the latest resources, ICI...

Learning Tree International


Established in 1974, Learning Tree is a leading provider of IT training to business and government organizations worldwide. Learning Tree provides...

Shaw Academy


As a professional training and higher education institution, Shaw Academy is passionate about creating the highest quality education with a focus on...
= Has a written testimonial
= Has a video
Displaying 1-5 of 5 results