Next start date:
Start at your convenience! - Online
Provider:
Shaw Academy

Training type:
E-learning
Course description
Diploma in Photoshop
The ability to make subtle enhancements to a picture can take it from average to outstanding. Whether you want to enhance the vibrancy of color in a landscape shot, or want to retouch a portrait, a good understanding of Photoshop can enable you to take all of your pictures to the next level. This Photoshop course from Shaw Academy will provide you with the skills you need.
This course will open up a new world of techniques and tools that will get you to a professional standard of photo editing and add a new layer to your skill as a photographer. Whatever your level of knowledge in digital photography, image editing is an integral part and it is essential that you gain that ability to edit your photos in order to fully realize your creative abilities as a photographer.
Who should attend?
This course is suitable for those all levels - beginners to advanced
Training Content
Learn totally practical skills and knowledge that can be effectively enhance your photographs. This online class consists of live lessons with fully interactive bonus Q & A sessions. Students can learn at their own pace with access to recordings of live classes available 24/7. Study when or where you please whilst also having full tutor support throughout your journey, making mastering and implementing this beneficial knowledge easier than ever. Full support will be provided throughout and upon completion of the course.
LESSONS SCHEDULE
Adobe Bridge
Photoshop Walk Through
Enhancing Images using Adjustment Layers
Adjustment Layers continued
Image Layers
Selections and Retouching
Raw Processing
Raw Processing Part 2
About supplier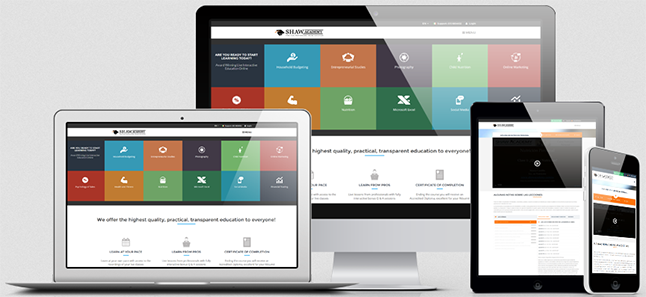 As a professional training and higher education institution, Shaw Academy is passionate about creating the highest quality education with a focus on practical skills accessible to all. They are committed to distinction in teaching and support, improving the learning experience of each individual student. They deliver...
Read more and show all training delivered by this supplier
Reviews
I'm taking the Photoshop course and I highly recommend it to anyone interested in photo editing. Deidre, although fast, expertly creates individual lessons into bite size pieces that we can process, digest and work with (assignments, etc.) incrementally for a fuller long term understanding Building on the basic foundations are key to succeeding ...
Show more
Find out more about this Diploma in Photoshop course by simply filling out your details:
Course rating
Based on 1 reviews
LOOKING FOR TRAINING?
findcourses.com offers a free consultancy service to help compare training for you and your team