Training courses in Writing Skills in Birmingham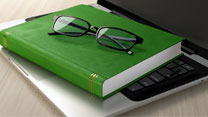 Find training courses within Writing Skills in Birmingham in the list below.

To make your search for training courses in Writing Skills in Birmingham more specific, sort by location, price, length, and upcoming start dates. Once you have found a course, simply fill out the "Request Information" form with your details. Get the information you need sent to you directly from the training providers.
Displaying 1-12 of 12 results
Presentation & Writing Skills


The Training Associates Corporation




Strong presentation skills are invaluable for professionals looking to make an impact at work. Through this highly engaging and practical...

Successful Business Writing


Successful Strategies International




This Successful Business Writing course will teach your staff practical techniques that will dramatically improve their business writing and ultimately their communications skills....

Effective Writing for Engineers: Onsite/Company Specific


Hurley Write Inc.




Engineers communicate with many stakeholders on many levels and these could include, experts, colleagues, taxpayers, clients, state or federal agencies,...

Business Writing for Managers


Balancing Life's Issues Inc.




Second only to verbal communication, written communication is a key to being a successful manager. Not only does effective writing...

Better Business Writing: Onsite/Company Specific


Hurley Write Inc.




It is absolutely essential for an organization to have well written, concise business documents. This could be a demonstration, a proposal,...

Exceptional Technical Writing: Onsite/Company Specific


Hurley Write Inc.




Any technical company understands the value of critical thinking. Individuals who are critical thinkers are already better writers than they may...

Art of Internal Audit Report Writing


Corporate Compliance Seminars




Communication for the auditor is a fine art and, once perfected, can take on more importance than the audit itself....

Succinct Scientific Writing: Onsite/Company Specific


Hurley Write Inc.




Hurley Write will help you convey the results of your work effectively and confidently irrespective whether you are writing for...

Writing User-Friendly SOPs: Onsite/Company Specific


Hurley Write Inc.




An organization's Standard Operating Procedures (SOPs) are essential for ensuring the production of high quality products, that standardized processes are...

Professional Writing and Email Etiquette


Balancing Life's Issues Inc.




How do you ensure your email will be read? This in-house program from Balancing Life's Issues identifies the dos and...

Bottom-Line Business Writing: How to Bring Clarity and Style to Anything You Write


Business Training Works




Available in 2-day and 1-day formats

This onsite corporate training course is information-packed and designed to help organizations or groups that want to help their employees...

Business Writing for Email + Live Chat


Caras Training




Business writing has a reputation for being cold and sometimes missing the point. When your employees interact with clients via...
= Top 20 Training Company
Displaying 1-12 of 12 results