Training courses in Time Management in Calgary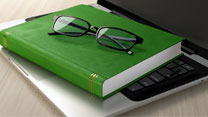 Find training courses within Time Management in Calgary in the list below.

To make your search for training courses in Time Management in Calgary more specific, sort by location, price, length, and upcoming start dates. Once you have found a course, simply fill out the "Request Information" form with your details. Get the information you need sent to you directly from the training providers.
Displaying 1-4 of 4 results
Time Management


ACHIEVE Centre for Leadership & Workplace Performance




It is regularly the case that it can feel like there is not enough time in a day to complete...

Time Management: Get Organized for Peak Performance


Mainstream Corporate Training




As the saying goes, time is money. Unfortunately, a lot of time can be lost in disorganization and disruption. There...

Fundamentals of Stress Management


PEICE




This Fundamentals of Stress Management training course is a 1-day workshop designed to provide participants with a comprehensive overview of...

Managing Priorities to Maximize Your Day


Balancing Life's Issues Inc.




To keep up in today's dynamic and fast-paced business environment, people need to continuously improve their planning and prioritizing skills....
= Has a written testimonial
Displaying 1-4 of 4 results