Training courses in Presentation Skills in Stavanger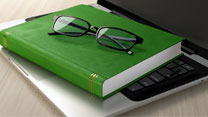 Find training courses within Presentation Skills in Stavanger in the list below.

To make your search for training courses in Presentation Skills in Stavanger more specific, sort by location, price, length, and upcoming start dates. Once you have found a course, simply fill out the "Request Information" form with your details. Get the information you need sent to you directly from the training providers.
Displaying 1-2 of 2 results
Presentation Skills to Persuade


Pinnacle Performance Company




Through this professional development course by Pinnacle Performance Company, participants will learn how to project confidence and stability when presenting...

Persuasive Presentation Skills


Signature Worldwide




This course starts with a core concept in which the presenter must add the right mixture of logic, personality and...
= Has a written testimonial
= Has a video
Displaying 1-2 of 2 results