Training courses in Organizational Development in Alberta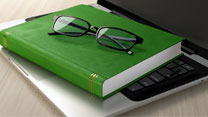 Find training courses within Organizational Development in Alberta in the list below.

To make your search for training courses in Organizational Development in Alberta more specific, sort by location, price, length, and upcoming start dates. Once you have found a course, simply fill out the "Request Information" form with your details. Get the information you need sent to you directly from the training providers.
Organizational Development
Displaying 1-3 of 3 results
Succession Planning


London Corporate Training Ltd




Succession is an absolute necessity to ensure the ongoing success of any business. This in-house course focuses on this essential...

Employee Accountability


Mainstream Corporate Training




This one-day Employee Accountability course teaches participants how to promote organizational success through proactive responsibility. During the course duration, they...

When Generations Connect


BridgeWorks




Today's workplace is home to four distinct generations working closely together. Each one of these possesses a unique set of...
= Has a video
Displaying 1-3 of 3 results