Training courses in Hospitality in Tucson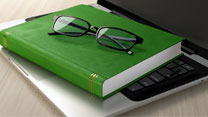 Find training courses within Hospitality in Tucson in the list below.

To make your search for training courses in Hospitality in Tucson more specific, sort by location, price, length, and upcoming start dates. Once you have found a course, simply fill out the "Request Information" form with your details. Get the information you need sent to you directly from the training providers.
Displaying 1-4 of 4 results
Gracious Hospitality


Aspire




1/2 day with 4 sessions minimum

Through this foundation course by Aspire, participants will gain knowledge and experience in fundamental skills in customer service. It provides your...

Full Service Culture


Aspire




Average 12-15 months. Depends on scope

Through this training course from Aspire, participants will learn about full service culture (also known as 'brand pull-through' or 'operationalizing...

Event Producers Sales Training (Catering-Conference Services Training)


Aspire




With this training course, Aspire will design a customized sales and catering program that focuses on the 3 critical competencies...

Professional Event Support


InSync Training




Many facilitators in the virtual environment, either new or experienced, aren't taking full advantage of the tools available to increase...
= Has a video
Displaying 1-4 of 4 results