Best Professional Training in Fort Lauderdale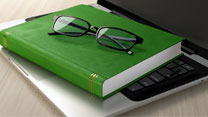 Find training courses within Fort Lauderdale in the list below.

To make your search for training courses in Fort Lauderdale more specific, sort by location, price, length, and upcoming start dates. Once you have found a course, simply fill out the "Request Information" form with your details. Get the information you need sent to you directly from the training providers.
Displaying 101-150 of 1148 results
Trust: The Heart of High Performance


Lighthouse Leadership




Highly interactive, skill-based, and evidence-based learning workshop incorporates all elements of the Knowles Adult Learning Model, including many of the...

Broadcast Bootcamp for Media & Communication Professionals


The Vocal Awareness Institute




The Broadcast Bootcamp for Media & Communication Professionals course offers expert vocal training and voice lessons for professionals who work...

Demo2Win!


2Win! Global




The goal of the Demo2Win!® workshop is simple: learn a practical, proven set of skills, tools and methods that both...

Engage2Win!


2Win! Global




The goal of the Engage2Win!!™ workshop is simple: deliver a practical, proven set of skills, tools and procedures that increases...

Fundamental Selling Techniques for the New or Prospective Salesperson


AMA - American Management Association




Because of the mounting pressure facing salespersons in today's tough economy, this challenging profession is becoming even more competitive. But...

WebPresent2Win!


2Win! Global




2Win! Global has a great deal of expertise when it comes to increasing execution in technology demonstrations and presentations. One...

Mentor's Journey 2-day Certification


TERP Associates




An effective mentor has the potential to change the trajectory of a career! This two-day certification course from TERP Associates...

PRINCE2® Foundation & Practitioner


IT Chapter




PRINCE2® stands for Projects in Controlled Environments and is a project management methodology used by more than one million business professionals worldwide....

Demo2Win! Masters


2Win! Global




Demo2Win Masters is an advanced 2-day workshop for sales and presales professionals that have previously completed Demo2Win!. Students who attend...

The 7 Habits for Managers: Essential Skills and Tools for Leading Teams


AMA - American Management Association




...

C++ Programming for C Programmers


Software Skills Training, Inc.




This hands on C++ training course presents a thorough introduction to object-oriented programming in C++ for experienced C programmers. The...

Developing Web Applications Using AngularJS


Software Skills Training, Inc.




This course introduces AngularJS 1.x. Students interested in Angular should take the Developing Web Applications Using Angular course instead. This...

JavaScript Programming


Software Skills Training, Inc.




This hands on JavaScript training course provides the fundamental knowledge necessary to design and develop dynamic Web pages using JavaScript....

Node.js Application Development


Software Skills Training, Inc.




This hands on Node.js course will teach front end designers and server side developers how to rapidly create, maintain, and...

Perl Scripting


Software Skills Training, Inc.




This hands-on Perl Programming course presents a thorough introduction to the Perl scripting language emphasizing the rapid development of portable...

PHP Programming


Software Skills Training, Inc.




This hands on PHP Programming course provides the knowledge necessary to design and develop dynamic, database-driven Web pages using PHP...

Project Management


Software Skills Training, Inc.




This project management course applies to government/military, construction/deployment, financial, information technology, health care and other commercial applications, providing a firm...

Python Programming


Software Skills Training, Inc.




This hands on Python programming course shows how to rapidly develop and maintain effective Python programs. The course includes thorough...

Website Development with HTML5, CSS and Bootstrap


Software Skills Training, Inc.




This hands on course provides a thorough introduction into the creation of a Website using HTML, CSS and Bootstrap. The...

Assertiveness Training for Women in Business


AMA - American Management Association




One of the biggest challenges female leaders in the workplace experience is being labeled as "weak" or "bossy." Learn how to reach beyond...

Successfully Managing People


AMA - American Management Association




Are you ready to develop a high-performance team and get more done? Resolve team conflict using emotional intelligence and get more...

Essential Skills for Resolving Workplace Conflict Among Coworkers - RCP2


PetroSkills




This 2-day course, Essential Skills for Resolving Workplace Conflict Among Coworkers, is part of PetroSkills' training series for Oil &...

Strategic Thinking


AMA - American Management Association




In recent years, an unsettling number of companies have failed to grow or collapsed completely—from long-established giants to smaller-scale businesses....

AMA's Advanced Financial Forecasting and Modeling Workshop


AMA - American Management Association




This Advanced Financial Forecasting and Modeling Workshop is a 4-day training seminar offered by the American Management Association. This training...

Developing Executive Leadership


AMA - American Management Association




When the stock market is making you wonder about your organization's future every day of every work week, it's vital...

Strategic Planning


AMA - American Management Association




This course is designed to combine proven-by-practice methods with new insights and ideas from a wide range of current strategic...

Business Continuity


Disaster Recovery Institute International




This course was developed based on the standard for business continuity that is most commonly utilized and has been tested...

Survival School for the Modern Virtual Classroom Workshop


InSync Training




This Survival School for the Modern Virtual Classroom Workshop from InSync is aimed at those who are new to virtual training...

Advanced MVC: Building Web Applications Using the ASP.NET Web API with C#


Software Skills Training, Inc.




This course provides students with the skills needed to create sophisticated web applications using advanced features of ASP.NET MVC, the...

Advanced MVC: Building Web Applications Using the ASP.NET Web API with VB.NET


Software Skills Training, Inc.




This course provides students with the skills needed to create sophisticated web applications using advanced features of ASP.NET MVC, the...

Android Application Development


Software Skills Training, Inc.




This hands-on course conveys the fundamental skills necessary to deploy Android Apps on mobile devices such as phones and tablets....

ASP.NET MVC Programming Using C#


Software Skills Training, Inc.




This course provides students with hands on experience using Visual Studio to create dynamic web applications using ASP.NET MVC and...

ASP.NET MVC Programming Using VB.NET


Software Skills Training, Inc.




This course provides students with hands on experience using Visual Studio to create dynamic web applications using ASP.NET MVC and...

ASP.NET Web Forms Programming Using C#


Software Skills Training, Inc.




This course provides students with hands on experience using Visual Studio to create dynamic Web sites with ASP.NET Web Forms...

ASP.NET Web Forms Programming Using Visual Basic.NET


Software Skills Training, Inc.




This course provides students with hands on experience using Visual Studio to create dynamic Web sites with ASP.NET Web Forms...

C Programming


Software Skills Training, Inc.




This hands on C programming course provides a comprehensive introduction to the ANSI C language, emphasizing portability and structured design....

C++ Programming for Non-C Programmers


Software Skills Training, Inc.




This hands on C++ programming course provides an accelerated introduction to the most essential syntactical components of the C and...

Designing and Implementing Windows Server 2012 Network Infrastructure and Security


Software Skills Training, Inc.




This hands on course provides experience configuring Active Directory and essential network security components such as AD Certificate Services, IPSec...

Developing Web Applications Using Angular


Software Skills Training, Inc.




This course introduces Angular versions 2 through 4. Students interested in Angular 1.x should take the Developing Web Applications Using...

Introduction to Spring 4, Spring MVC and Spring REST


Software Skills Training, Inc.




This course introduces the techniques for using the powerful capabilities of Spring 4 including the three main configuration styles: Java-based...

iOS Programming for iPhone and iPad Applications Using Objective-C


Software Skills Training, Inc.




Participants in this hands-on course will learn about and gain practice developing iOS applications for iPhone and iPad devices. Attendees...

Java Programming


Software Skills Training, Inc.




This hands on course introduces experienced programmers to Java technology and Java programming techniques. The Java platform provides an object-oriented,...

Linux System Administration


Software Skills Training, Inc.




Students learn how to install, configure and maintain an Enterprise Linux system in a networked environment. Basic administrative tasks are...

Microsoft SQL Server 2014 Administration


Software Skills Training, Inc.




This class consists of five days of hands-on training that focus on the fundamentals of administering the SQL Server 2014...

Microsoft SQL Server 2016 Administration


Software Skills Training, Inc.




This course provides students who administer and maintain SQL Server 2016 databases with the knowledge and skills to administer a...

Microsoft Transact-SQL Programming


Software Skills Training, Inc.




This Transact-SQL programming course teaches students relational database fundamentals and SQL programming skills in the Microsoft SQL Server environment. Topics...

SQL Server 2014 Business Intelligence Application Development (SSRS, SSIS, SSAS)


Software Skills Training, Inc.




This hands-on course introduces the SQL Server 2014 Business Intelligence Suite, including Reporting Services (SSRS), Integration Services (SSIS) and Analysis...

SQL Server 2014 Business Intelligence: Integration Services and Analysis Services


Software Skills Training, Inc.




This hands-on course focuses on the Integration Services (SSIS) and Analysis Services (SSAS) business intelligence tools that are bundled with...

SQL Server 2016 Business Intelligence Application Development (SSRS, SSIS, SSAS)


Software Skills Training, Inc.




All reports are developed utilizing SQL Server Data Tools (SSDT), however the new 2016 Report Designer is also introduced. Students...

SQL Server 2016 Business Intelligence: Integration Services and Analysis Services


Software Skills Training, Inc.




The focus of this course is to familiarize developers with the use of SQL Server Engine, SQL Server Integration Services...
= Has a written testimonial
= Top 20 Training Company