Executive Education in Jeddah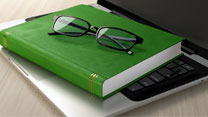 Find training courses within Executive Education in Jeddah in the list below.

To make your search for training courses in Executive Education in Jeddah more specific, sort by location, price, length, and upcoming start dates. Once you have found a course, simply fill out the "Request Information" form with your details. Get the information you need sent to you directly from the training providers.
Displaying 1-3 of 3 results
Projecting Executive Presence


Pinnacle Performance Company




Through a series of practical simulations, this professional development workshop by Pinnacle Performance Company develops the communication skills of executive-level...

Private Executive Coaching for Professional Success


Pinnacle Performance Company




This professional development course by Pinnacle Performance Company is delivered one-on-one and will provide a private and personalized training experience...

Executive Communication Coaching


Communispond




Extended over 3 or 6 monthsHalf or Full days

Communispond offers one-on-one coaching in business communication skills to individuals within our client companies. Each coaching assignment is highly personalized...
= Has a written testimonial
= Has a video
Displaying 1-3 of 3 results