Training courses in Electrical in Reston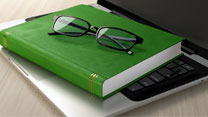 Find training courses within Electrical in Reston in the list below.

To make your search for training courses in Electrical in Reston more specific, sort by location, price, length, and upcoming start dates. Once you have found a course, simply fill out the "Request Information" form with your details. Get the information you need sent to you directly from the training providers.
Displaying 1-1 of 1 results
OSHA Qualified Electrical Worker


CSEM (Center for Safety and Environmental Management)




OSHA has a specific requirements for workers who are assigned responsibilities related to being qualified in terms of electrical work. The...
Displaying 1-1 of 1 results