Training courses in Education in Tucson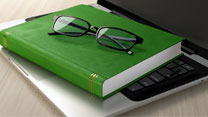 Find training courses within Education in Tucson in the list below.

To make your search for training courses in Education in Tucson more specific, sort by location, price, length, and upcoming start dates. Once you have found a course, simply fill out the "Request Information" form with your details. Get the information you need sent to you directly from the training providers.
Displaying 1-8 of 8 results
Train-the-Trainer Training: The Art and Science of Teaching Adults


Business Training Works




Available in 2-day and 1-day formats

This onsite corporate training course is information-packed and designed to help organizations or groups that want to help their employees...

Professional Trainers Workshop


SEE, Inc.




This Professional Trainers Workshop training course has been designed to develop the skills of professional trainers and make them more confident...

Train the Trainer


Matrix Management Institute




Once you've completed a Train the Trainer program at Matrix Management Institute, you can order training materials, and start training! Participant...

The Effective Subject Matter Expert


Turpin Communication




Training for SMEs to be expert facilitators of learning   This mastery-level workshop builds the skills required for Subject Matter Experts...

Facilitation Training for Experienced Trainers


Turpin Communication




No-nonsense Techniques for Providing Value, Communicating Relevance, and Meeting Business Objectives  This is a mastery-level workshop that focuses on the...

Facilitation Training for New and "Accidental" Trainers


Turpin Communication




Fundamental skills for facilitating adult learning This workshop focuses on the skills required to facilitate adult learning. Training helps participants...

Learning-Centered Conferences


Global Learning Partners




Discover how to adopt the principles of learning-centered Dialogue Education™ (DE) to enhance the success of your next conference. This...

The Art of Facilitation


Global Learning Partners




Discover how to create more meaningful and effective trainings and meetings with this 2-day course from Global Learning Partners. Based on the learning-centered...
= Has a video
Displaying 1-8 of 8 results