Training courses in Compliance in Tucson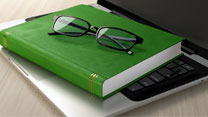 Find training courses within Compliance in Tucson in the list below.

To make your search for training courses in Compliance in Tucson more specific, sort by location, price, length, and upcoming start dates. Once you have found a course, simply fill out the "Request Information" form with your details. Get the information you need sent to you directly from the training providers.
Displaying 1-7 of 7 results
Advanced Financial Crime Compliance


London Corporate Training Ltd




Participants in this program will have the opportunity to gain an understanding of the background, nature and evolving trends of...

Financial Crime Compliance


London Corporate Training Ltd




The overall goal of this program from Financial Crime Compliance is to bring attendees up to speed with the best practices...

Investment Advisor Compliance Tiers I and II - On-site Course


Financial Markets World Inc.




This two-day course will enable participants to: Recognize and apply the features and characteristics regarding the 1940 Investment Advisors Act...

International Financial Reporting Standards


London Corporate Training Ltd




This intensive in-house training course covering the International Financial Reporting Standards was designed to enable delegates to  understand the role...

COSO 2013: The Sequel


Corporate Compliance Seminars




A Practical Approach to COSO 2013 The COSO Committee's "Internal Control - Integrated Framework" (ICIF) is one of the accepted...

FSPCA Foreign Supplier Verification Program Training


SGS Academy




This two-day course was developed by the Food Safety Preventive Controls Alliance (FSPCA) in order to help importers meet the...

EPA Hazardous Waste Regulations  RCRA, CERCLA, TSCA, SARA


CSEM (Center for Safety and Environmental Management)




The EPA Hazardous Waste Regulations course is designed to provide participants with a understanding of the navigation of the standard...
Displaying 1-7 of 7 results